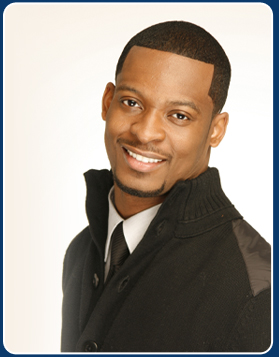 Prophet Shamar Bennett is the visionary and founder of Shamar Bennett Ministries, a cutting edge prophetic ministry aimed at releasing the voice of the God into the earth realm, to propel a generation into a new era of kingdom advancement. The name "shamar" comes from a Hebrew word which means to "hedge about" or "protect," a significant function of the prophet's ministry is to watch, warn, and protect against the assault of the enemy upon the body of Christ.
This great man of God truly exemplifies this anointing with a bold, confrontational word that exposes satanic strategies, agendas, and conspiracies. Prophet Bennett has been graced with an exceptional ability to navigate with ease through the spirit realm through the gift of word of wisdom, word of knowledge, and discerning of spirits. At a very early age he was introduced to the prophetic ministry by his current Apostle, who through Apostolic impartation and activation released gifts and graces into the life of this young man. Many Apostolic mothers and fathers have blessed his life and ministry and as a result he has been launched into the nations of the world. With the governmental grace of the prophetic upon his life Prophet has been afforded the opportunity to minister in Europe, Africa, the Caribbean, and all over the United States.
This man of God is known for his accuracy in the prophetic and exceptional ability to hear God for spiritual leaders, he has been called upon to minister to heads of state and key gatekeepers in the Body Christ. Prophet Bennett also holds a Bachelor's Degree in Business Management and is currently pursuing a Masters in Business Administration. When he is not traveling the world he faithfully attends his local ministry in South Carolina. From a young man prayer has been his thrust because an old mother taught him a simple adage: "Much Prayer, Much Power, Little Prayer, Little Power, No Prayer, No Power!"